Mountainside, New Jersey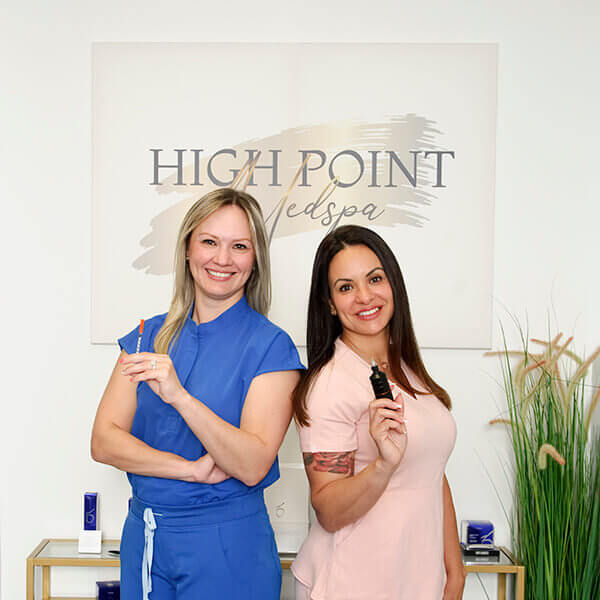 Mountainside, NJ 07092
Mountainside, New Jersey is a suburban town about a half-hour outside New York City. Within the town, there are two schools: Deerfield School and Beechwood School. Students first attend Beechwood School, which offers education for grades PK-2. After graduating, students then move on to Deerfield School, which encompasses education for grades 3-8. After this, Mountainside students usually attend high school in the neighboring town of Berkley Heights at Governor Livingston High School. Depending on what area of Mountainside you live in, this is only about a 12-minute drive. This small commute is worth it, seeing as Governor Livingston High School ranks among the top 50% of schools in New Jersey based on the students' overall test scores. Parents rest easy at night knowing that their children are receiving the best possible education to set them up for successful futures. As for the town itself, it's quaint and small, with only about 6,8296 residents as of 2019, residing among the 4 square miles that the town takes up. Out of this population, about 2,504 are registered family households. The town is split among family life as well as life for those without children, and both coexist happily in Mountainside where there's something for everyone to enjoy.
Mountainside Businesses
Within Mountainside there are a ton of different job opportunities for those looking for work as well as many places to go for those looking for something to do. One notable business that resides within the town is High Point Medspa. This Medspa is run by Anya Stassiy, a certified physician assistant with over 14 years of experience surrounding the field of medicine as well as cosmetic dermatology. At High Point Medspa they offer six major services. One of the services they offer is Neurotoxins. This technique utilizes Botox and Dysport to improve skin texture, soften and relax lines/wrinkles, and enhance facial symmetry. The results of Neurotoxins only last about 3-6 months depending on the person, so if you don't like it then there's nothing to worry about. However, if you do like it, Anya and all of her skilled employees are ready to provide you with another youthful procedure. Botox isn't for everyone, but that's fine because High Point Medspa also uses fillers. Here, they use hyaluronic acid-based fillers on areas like the face, neck, and hands. These fillers help to restore volume, contour and improve skin texture. Their services also include skincare. They carry ZO skin medical-grade products and use them to customize products that fit your skin type needs. The business has a relaxing environment for a peaceful day in treating all of your skincare needs and wants.
The Mountainside Community
A big part of the community within Mountainside is its outdoor activities. There are many different nature facilities where residents can take day trips with their loved ones or meet new people through the different events hosted at facilities like the Watchung Reservations, the Watchung Riding Stables, and Trailside Nature and Science Center and Planetarium. Echo Lake Park in particular offers many different activities as well as events. Some of the park's features include a dog park, fitness trail, multi-use path, pedal boats, picnic area, playground, restrooms, a soccer field, and a softball field. The park also offers fishing as well as ice-skating. During the summer, the park hosts a Summer Musical Festival, which takes place every Wednesday evening from June through August at the park's natural amphitheater. Trailside Nature and Science Center and Planetarium is also a big nature activity within Mountainside. In Trailside's Visitor Center, there are 13 different interactive exhibits as well as other features which include a multi-media center, multi-purpose room, auditorium, and gift shop. One of the biggest attractions within the facilities building is the 34-foot American beech tree exhibit, which takes up the building's atrium. You can get a lot from this exhibit from each level of the center, taking in all that you can find lying within the branches and leaves. There are lots of different birds, nests, and mammals to find and you can learn how the trees play a major factor in their lives. Trailside can serve as a single-day trip on your own, or you can apply for different day programs that the facility offers. They have different group programs for both children and adults as well as birthday packages. The indoor features are great, but they are also many outdoor activities within the 2,065 acres of land that trailside stretches across. There's plenty to do in nature between the activities at both Echo lake and Trailside that residents are never bored.
As big as outdoor activities are in Mountainside, there are still other things that residents participate in. The town has many different eateries, a popular one being Arirang. Arirang is a Hibachi Steakhouse where the chefs cook meals in front of you. Chefs are pleasurable and kind, as they crack jokes while cooking food like pretending to squirt fake ketchup and mustard. One popular trick they make when preparing food is the onion volcano, which is when they stake sliced onion pieces into a pyramid shape and then light it on fire. It's great for birthdays, but also just as an exciting evening out. Mountainside also contains an AMC movie theater which locals, as well as residents from neighboring towns, all love to come to watch movies. It seats over 100 per showing room and also offers multiple handicap accessible seats so that way everyone can enjoy a movie. Some titles currently being featured are Free Guy, Respect, Black Widow, as well as many others. There's so much to do in Mountainside and its community is bursting at the seams with both indoor and outdoor activities year-round.
The Future of Mountainside, NJ
Mountainside does not currently have any major plans for the foreseeable future. Right now residents and government officials like the mayor are all working hard to continue their recovery from Covid-19. Throughout the pandemic, the mayor kept citizens in the loop with over 30 updates on the status of the virus. As of now, there have not been any updates since June 14th, as cases have died down and citizens get vaccinated. Over half of the residents have all been fully vaccinated, but the town continues to urge those who have yet to receive at least one dose, to get one. Mountainside is going to stay its beautiful self for the future and residents could not be happier.