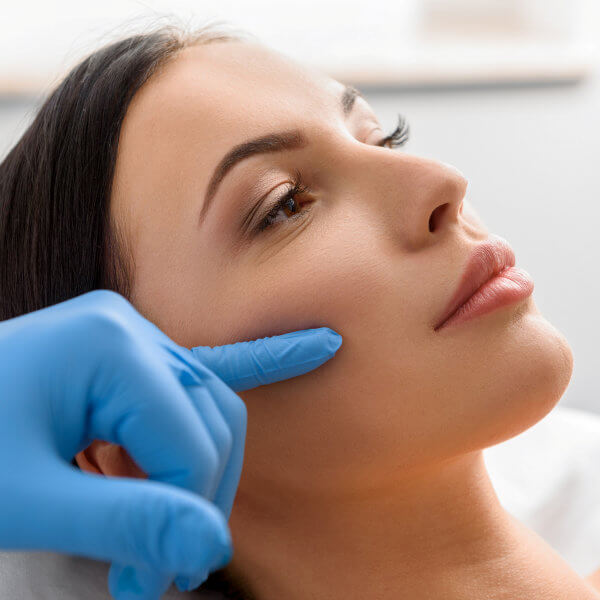 Natural-looking Filler Treatments
Natural-looking Filler Treatments for You
At High Point, we know what a crucial difference skill and experience can make in the outcome of cosmetic filler injections. With more than 15 years of experience in dermatology and aesthetic procedures, Anya Stassiy, PA-C, is an advanced injector and master of facial anatomy. Anya's years of injection experience and deep understanding of the intricate musculature, arteries, and other blood vessels just beneath your skin enable her to skillfully place filler injections in precise locations to ensure your safety and achieve your best aesthetic results.
Dermal Filler Treatments Are Ideal for:
Rebalance and Reshape Facial Proportions; Lift or Add Volume

Nose
Cheeks
Jawline
Lip Enhancement
Chin Projection Correction

Fill Superficial, Static Lines and Wrinkles (wrinkles not caused by muscle movement)

Cheeks
Chest
Nose and Mouth

Smile Lines
Laugh Lines/Nasolabial Folds
Parentheses
Vertical Lip Lines
Marionette Lines

Under Eyes
Temples
Hand and Neck
Chin Crease

Soften Appearance of Recessed Scars
Correct Procedures Performed by Other Injectors
Liquid Nose Job/Non-surgical Rhinoplasty
What is Filler?
Have you noticed undesirable changes in your face as you age? Natural bone loss and sagging of the facial skin combined with a loss of subcutaneous fat all contribute to loss of facial volume and changes to the shape of your face. Natural aging, sun exposure, and genetics create undesirable face lines and wrinkles such as crow's feet and smile lines. Facial dermal fillers are a feature balancing and wrinkle-removal treatment in which gel-like substances are injected under your skin. Fillers can help smooth fine wrinkle lines (including nasolabial folds, or "marionette lines"); restore volume and add balance to the appearance of your face; reshape your cheeks, temples, nose, chin and jawline; plump your lips; reduce under eye hollows; or improve the appearance of your chest, neck and hands.
Safe and Effective Filler Injections
While there are many types of natural and synthetic dermal fillers available, Anya uses only FDA-approved hyaluronic acid (HA)-based fillers at High Point Medspa to provide her patients with the safest and most natural-looking results. Since hyaluronic acid is a substance found naturally in your skin, HA-based fillers produce a smooth, natural appearance and, unlike their synthetic counterparts, can be dissolved by Anya if an adverse event occurs or you're unhappy with the results of your filler treatment.
How Can You Benefit from Fillers?
Do you want to look younger without experiencing the pain, scarring, and long recovery of cosmetic surgery? Is your face showing signs of aging such as crows' feet, smile lines, marionette lines, forehead wrinkles, reduced volume, and facial changes? Would you like your lips to be fuller or your face to have a more balanced shape? Filler is a safe and effective way to reduce fine facial lines and wrinkles, enhance your lips, restore profile balance, and give your face a younger appearance. Men and women of all ages, including those who are unhappy with the results of filler injections performed by other aestheticians, turn to Anya Stassiy, PA-C, for professional, non-surgical dermal filler injections that provide them with the aesthetic results they desire.
Dermal Filler Treatments
Before and After
Anya's clients are thrilled with the enhancements that her HA-based cosmetic filler injections have made to their appearances. See for yourself what a difference dermal fillers can make.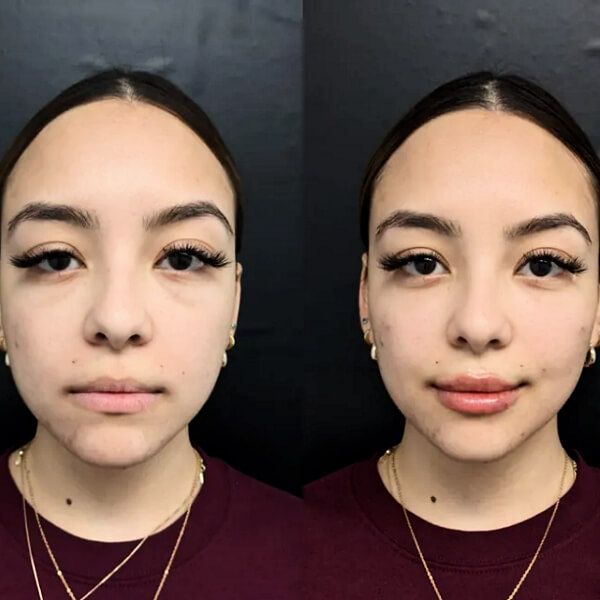 Lip Enhancement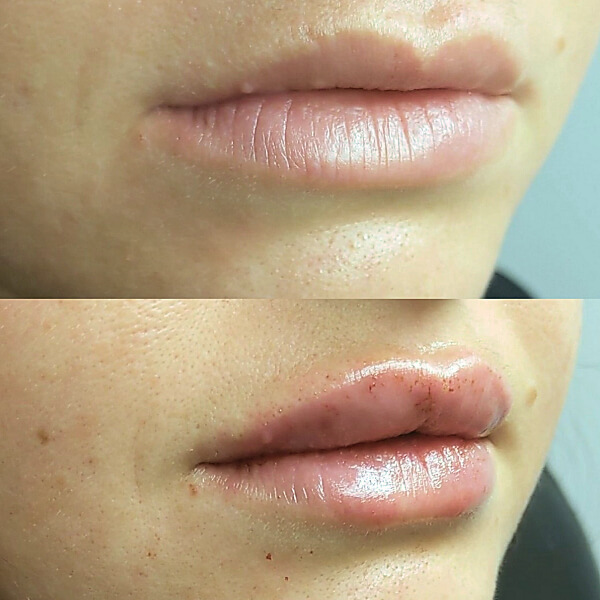 Lip Enhancement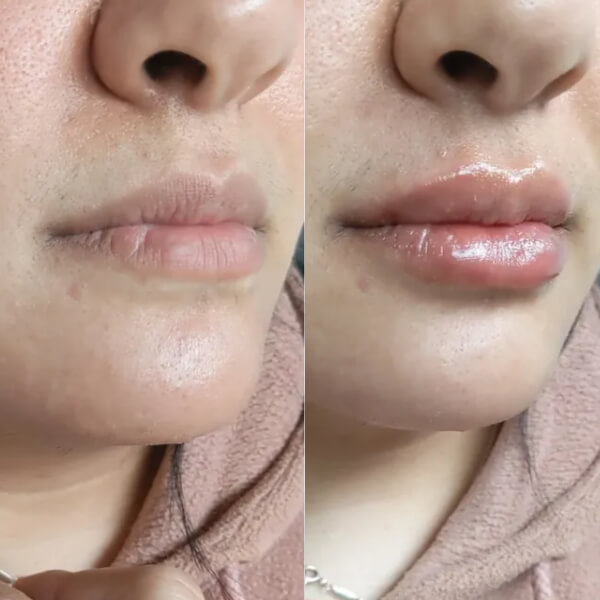 Lip Enhancement
Why Choose High Point for Filler?
Your friends trust Anya Stassiy, PA-C, to provide them with safe, attractive and natural-looking dermal filler injections tailored to their aesthetic preferences and facial structure:
Knowledgeable and Respected Medical Professional
Because Anya is a licensed Physician Assistant and advanced filler injector with specialized knowledge of dermatology, you can rest assured you'll avoid the serious side-effects associated with injection of fillers by non-health professionals. Anya has published peer-reviewed medical journal articles and served as an expert source for publications in mainstream media. She continually refreshes her knowledge and expertise by attending medical conferences and seminars conducted by top industry leaders. A licensed critical care physician certified by AMSPA in Botox and fillers supervises Anya's High Point Med Spa practice.
Top-Quality Dermal Fillers
To provide you with the safest procedures and most natural-looking non-surgical enhancements, we use only FDA-approved hyaluronic acid fillers from the Restylane family. Anya will use advanced injection techniques to contour, reshape and balance your facial proportions and fill fine lines and wrinkles. Anya can often use HA dermal fillers to correct procedures performed by other injectors.
Clean and Safe
At our modern aesthetic clinic, we adhere to best practices and industry guidelines for maintaining a clean, disinfected clinical environment. Our procedure room contains a HEPA filter for your safety, and we clean the room thoroughly between each patient appointment.
Personalized Service
At High Point, you'll never be handed off to an assistant or pressured to purchase services you don't want or need. Anya personally conducts every patient assessment and develops individualized filler recommendations, and performs all filler injections. Anya provides every client with top-notch care and can be reached at any point in the process to address your questions and concerns. At your 10-day follow-up exam, Anya will check that you're not experiencing any adverse treatment effects. If needed, Anya will provide you with a touch-up at your follow-up appointment to perfect the results of your filler or neurotoxin injections.
Free Consultation
Anya will personally consult with you to discuss your aesthetic goals and provide you with an honest assessment and recommendations for the best non-surgical cosmetic procedures to help you achieve your most favorable outcomes. If she feels that a procedure not offered at High Point Medspa would better suit your needs, Anya will refer you to another clinical practice.
NJ's Most Highly Recommended Medical Spa for Dermal Filler
Anya Stassity, PA-C, leverages her extensive training and experience to provide her clients with safe, effective, natural-looking fillers that provide younger-looking skin and more well-defined and balanced features. Her personalized service has earned her 5-star reviews and a reputation as NJ's best aesthetic provider for filler injections. At High Point Medspa, we're proud that 90% of High Point's clients came to us through word-of-mouth referrals by men and women who are thrilled with the dermal filler treatments Anya provides.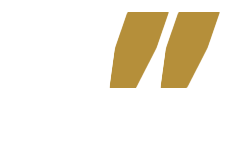 Filler Injections with a Personal Touch
I've been receiving filler injections from Anya for five years to support my aging. She's very professional and has a lot of experience and a personal touch. She has a conservative and effective approach to each procedure, and she's a very sweet and passionate person. I highly recommend her and am grateful that I can entrust my face to such a professional.
~ Katherine C., Summit, NJ 07092
Start Enhancing Your Beauty Today!
Visit Our Private, Convenient NJ Location
High Point Medspa is conveniently located just off Route 22 in Mountainside, New Jersey. Our clean, modern building has plenty of parking and contains a newly renovated café for your pre-or post-procedure convenience. Our location in a professional office building offers the privacy and confidentiality preferred by our New Jersey clients from towns like Westfield, Scotch Plains, Springfield, New Provdience, Union, Berkeley Heights, Mountainside, and Summit.
Schedule Your Free Consultation Today!
High Point Medspa is New Jersey's trusted source for non-surgical cosmetic procedures. Call (201) 618-5283 or email Anya today to schedule your free consultation.
BOOK NOW
(201) 618-5283
The easiest way to book your Free In-person Consultation is through our online booking system.