Anya Stassiy - My Books, My Writing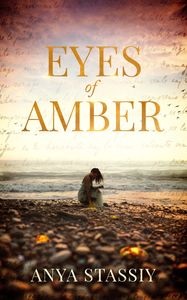 Eyes of Amber
She doesn't believe in love. He is looking to settle down. Will two busy physicians find time for each other or their relationship is doomed from the start?
Mila Roth is an eager new physician who thinks she might be luckier in finding Mr. Rightnow instead of Mr. Forever. Leo Renner is burned out ER doc who is done playing games and wants to find the one. Their chance encounter arranged by fate itself. A secret connection will be revealed in Mila's grandmother's letters. But an unhinged stalker will stop at nothing to have Leo all to herself. Will Mila and Leo find their happily ever after or will their love story end as the one in the letters of Mila's grandmother?
Buy Now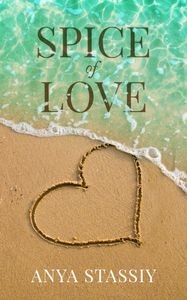 Spice of Love
Three friends. A wedding in Grenada and new feelings. Will the return to reality ruin vacation love magic?
A Caribbean island welcomes wedding guests with the promise of romance and excitement. Angelina, an aspiring writer and Kai, a handsome doctor spring to action during an inflight medical emergency. Angelina's feelings stir for Kai, her high school crush. But life is complicated, he is moving to Grenada and she is dating a famous novelist. Isn't she? Gretchen is a single mother with a hot new look and a bold new attitude. She meets widower, Mitchel on the flight to her friend's wedding. But is he ready for romance? And is he the man to show her what it's like to be loved? This tropical island will wash away what once was for these guests and introduce them to an unexpected spice, but will they like the new flavor of love?
Buy Now
Start Enhancing Your Beauty Today!
Visit Our Private, Convenient NJ Location
High Point Medspa is conveniently located just off Route 22 in Mountainside, New Jersey. Our clean, modern building has plenty of parking and contains a newly renovated café for your pre-or post-procedure convenience. Our location in a professional office building offers the privacy and confidentiality preferred by our New Jersey clients from towns like Westfield, Scotch Plains, Springfield, New Provdience, Union, Berkeley Heights, Mountainside, and Summit.
Schedule Your Consultation Today!
High Point Medspa is New Jersey's trusted source for non-surgical cosmetic procedures. Call (201) 618-5283 or email Anya today to schedule your consultation.
BOOK NOW
(201) 618-5283
The easiest way to book your In-person Consultation is through our online booking system.